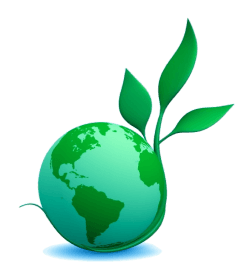 United We Stand: for Environmental Protection, Sustainability, Preventive Health Care and Alleviation of Poverty
Project Jatropha is dedicated to the empowerment of rural youth and women through Knowledge-Attitude-Practice (KAP).
Greenhouse gas emissions are local, but their effects are global. There are one hundred and ninety five countries and over seven and half billion people on this pale blue dot of a planet . The boundaries between nations are fixed, but the air that they breathe is shared. We all bear the consequences together, no matter who contributes how much to the greenhouse gas emissions burden. The trend over the past thirty years and the science show that anthropogenic climate change is real, and it is happening right now.
This year 2021 is turning out to be a remarkable year in terms of actually seeing the long forecast effects of climate change.The year 2020 has now tied with 2016 as the hottest year since record keeping began in 1880. Midway into 2021, things do not look promising either. Flash floods in Germany, Belgium and China have taken many lives and destroyed infrastructure. The west coast of the USA has seen several days of dangerously hot weather. Large, record breaking forest fires rage all too often . Everything else is complicated by a two decade long severe drought. By the time these changes become unbearable, it will be too late to act. The time to act is NOW ! If we do not change the way we live, if we do not decrease emissions and transition away from fossil fuels, promote renewables, the point of no return may already be staring at us.
The United States of America is looked upon as a world leader, but if we do not lead by example, we are destined to be followers. In developing nations, environmental protection, sustainability, preventive health care, and the alleviation of poverty are much more closely related than what is seen in prosperous nations. During a time when there are major differences between developed and developing nations as how to mitigate climate change, Project Jatropha aims to demonstrate the commitment of the sustainability enthusiasts in developed countries to environmental and other closely related issues that impact the developing nations. Our mission encompasses the themes of environmental protection, sustainability, preventive health care and the alleviation of poverty, which we see as the many threads to weave the fabric of a new society of the future.
Join Us in Our Mission To Achieve Environmental Sustainability, Preventive Health Care and Alleviation of Poverty