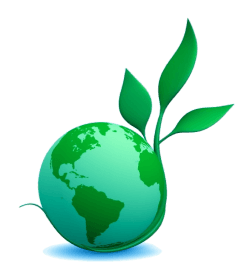 United We Stand: for Environmental Protection, Sustainability, Preventive Health Care and Alleviation of Poverty
Many subsistence farmers live in villages in and around our project sites in the states of Karnataka and Tamil Nadu where preventive care is unheard of. There is no screening for commonly occurring health conditions, such as diabetes and hypertension, which often cascade into cardiac, kidney, and eye problems.
In July 2017, the Project Jatropha team led by Dr. Navya Narendra, organized their first medical mission through the generous sponsorship of Nanjappa Life Care and Salur Grama Panchayath (Salur Village Council). The medical mission, which was conducted as a rural community outreach program at Salur Thirthahalli, attracted more than 700 farmers from surrounding villages. The medical team consisted of nursing staff provided by Nanjappa Life Care and eight doctors of different specialities including cardiology, internal medicine, neurosurgery, urology, and pediatrics. A total of 560 adults received early screening tests for diabetes, hypertension, and cardiac diseases. Random blood sugar levels and blood pressure were checked for all participants. Approximately 300 EKGs and 160 Echos were performed.
We also organized an open medical forum where Q&A sessions were conducted to address specific medical concerns, such as snake bites, heart attacks, and obesity. We emphasized the advantages of early screening and provided vital information regarding the significance of balanced nutrition, personal hygiene, and regular exercise. Free treatment options, such as deworming agents, NSAIDs, and antacids, were dispensed in collaboration with a local pharmacy. Patients with more serious health issues were referred to the local government hospital for a follow-up.
Owing to the huge success of our first medical mission, we were motivated to conduct a second medical mission in 2019, at Ayanur Village near Shimoga District, Karnataka. The camp was conducted at the village's Primary Health Centre. Volunteer physicians treated more than 100 farmers and daily wage laborers. Screening for diabetes, hypertension, and cardiac diseases was conducted. Treatment was provided for laborers suffering from osteoarthritis, asthma, gastritis, and other ailment.
United We Stand: for Environmental Protection, Sustainability, Preventive Health Care and Alleviation of Poverty