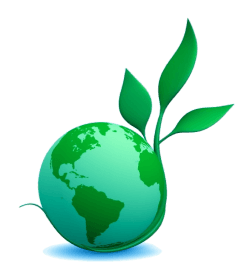 United We Stand: for Environmental Protection, Sustainability, Preventive Health Care and Alleviation of Poverty
The goal of our medical mission is to provide basic preventive health care coupled with nutritional and health education to address the ongoing preventable diseases among rural youth and adults near our project site in rural south India. Our medical mission includes health camps and nutritional intervention programs.
At rural hostels and orphanages, the health camp consists of a personal hygiene workshop, a physical examination, and a pediatrician's well-child check up. Our hands-on workshop teaches the children about the importance of personal hygiene in preventing communicable diseases. Basic hygiene techniques, such as hand washing, nail trimming, and cleaning are demonstrated. NSAIDs, first-aid kits, deworming agents, nail cutters, soaps, and towels are provided. Education regarding various water treatments to prevent waterborne diseases is provided for the staff as well.
Health camps geared towards adult population consist of early screening for preventable medical conditions such as diabetes and hypertension, which often cascade into cardiac, kidney, and eye problems. Random blood sugar and blood pressure are measured, and biometric screening, EKGs, and ECHOs are performed by physicians and nursing staff. Open medical forums are organized where Q&A sessions are held to address specific medical concerns. Useful information regarding the advantages of early screening, significance of a balanced diet, personal hygiene, and regular exercise are provided. Free treatment options, such as deworming agents, NSAIDs, and antacids, are dispensed. Patients with more serious health issues are referred to the local government hospital for a follow-up.
Protein calorie malnutrition amongst rural children is a widespread condition in India. During our years of work with Project Jatropha, we have seen the prevalence and devastating effects of this disease. It affects the children during their most vulnerable developmental years and leaves permanent consequences, including but not limited to economic and social burdens. We have developed a nutritional intervention program to tackle protein calorie malnutrition to help these rural children. Under the guidance of Dr. Shylaja Dharmesh, a Senior Principal Scientist at the Central Food Technological Research Institute of the Government of India we have proposed a low cost, environmentally sustainable nutritional supplement containing eggs and fresh fruits in addition to nutritional education. We have established kitchen gardens in the rural hostel premises which are providing fresh fruits and vegetables that are becoming a regular part of the students' diet. We have also collaborated with a neighboring banana plantation to supply bananas on a weekly basis to a participating rural hostel.
As of January 2019, we have conducted twelve health camps and two nutritional intervention programs in villages in Hunsur, Mysore District, Thirthahalli Taluk, Shimoga District in Karnataka and Villupuram district, Tamil Nadu.