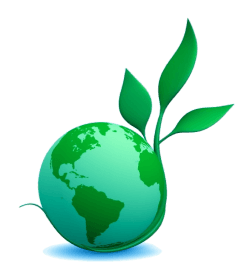 United We Stand: for Environmental Protection, Sustainability, Preventive Health Care and Alleviation of Poverty
Reproductive Health and Mental Wellness Camp
Over the past nine years that we have been running our rural Youth Health Camps, we have witnessed a serious lack of mental health awareness and resources availability in the school age children in the rural population. In 2015, we reached out to the management staff in rural hostels to bring about awareness of mental health interventions. It was, not surprisingly, met with resistance. It was astonishing to see the indifference and lack of interest towards dealing with emotional challenges by dedicated teachers and staff who genuinely care for children's physical fitness and health due to the stigma attached to mental health problems.
One of the local physicians pointed out that young women in rural society face their own emotional health struggles during their most vulnerable developmental years. Discussion of topics like menstruation and sexual health education are considered taboo and are either ignored or, more often, hid under the carpet due to social stigma. This lack of awareness leads to many unhygienic orthodox practices. With little access to the internet, girls studying in rural schools and colleges suffer in silence as they are left with many unanswered questions. Female subordination is deeply intertwined in rural culture causing extreme stress and anxiety leading to long term negative consequences.
Once we developed an insight into the dire need for sexual health education and awareness among young women, we launched a pilot program in the summer of 2019, which focused on empowering rural young women. We enlisted help from staff and local health professionals in three villages. We conducted three Reproductive Health and Mental Wellness Camps involving 400 young women in three rural schools. Interactive workshops in small and secure gatherings about women's reproductive health and personal safety were conducted. Q and A were held to answer the doubts and concerns of the young women to give clarification about the unhygienic orthodox rituals surrounding women's health and subordination. Sustainable menstrual hygiene products were distributed. Encouraged by the initial results, we are motivated to expand these ventures in the hope of bringing awareness through education and providing proper resources to bring a change in the behavior of rural girls.