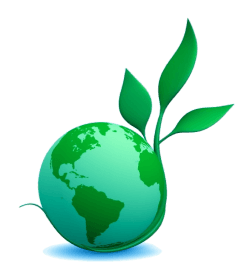 United We Stand: for Environmental Protection, Sustainability, Preventive Health Care and Alleviation of Poverty
We founded Project Teak in the summer of 2009 in order to alleviate the concerns of participating farmers about the viability of Jatropha curcas. The global recession's impact on their finances played a major role in their skepticism. In order to assure the farmers of our commitment, we came up with this bonus package that would simultaneously show our dedication and further promote environmental sustainability. We distributed teak, silver oak, and pongamia saplings to the participant farmers. Teak and silver oak are tropical hardwoods which are famous and valued for their weather resistance. They are used to make outdoor furniture, doors, and window frames. The goal of Project Teak was to provide a guaranteed long-term source of revenue for farmers, in contrast to the comparatively uncertain economic benefits that Project Jatropha would provide through Jatropha cultivation. In 2009, Phase I of Project Teak launched, and we distributed 813 teak, 1279 silver oak, and 225 pongamia saplings to twenty-two farmer leaders from Phase I and II of Jatropha Biofuel Project.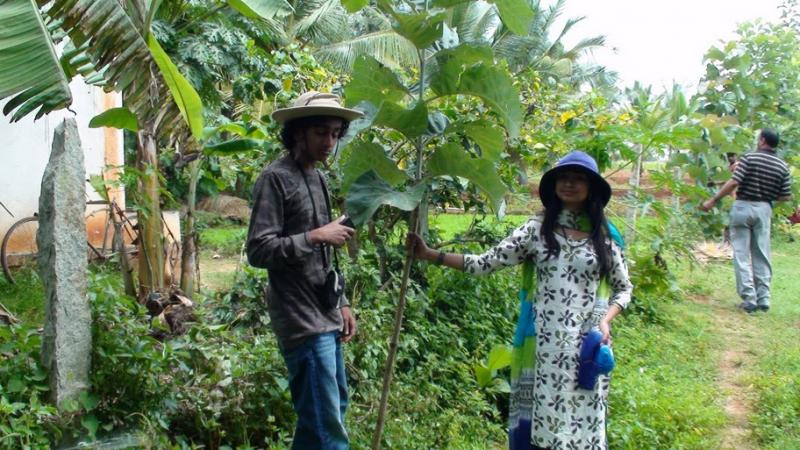 Between 2010 and 2011, we enabled 268 farmers from fourteen villages to plant 20,000 teak, silver oak, pongamia, and neem saplings. The farmers were more than happy to participate as they got the seedlings of their choice. In 2012, through Parivarthana, we selected six villages in the Hunsur and Periyapatna Taluks, Mysore district where we distributed 5260 forestry saplings (consisting of teak, silver oak, moringa, papaya, and some ornamental plants) to ninety farmers to be planted in field bunds. Through Parivarthana, we organized environmental awareness and training programs. Mr. Rajegowda and Mr. Yogesh of Parivarthana provided technical inputs for tree planting in agricultural fields on agro-forestry models. Approximately ninety percent of the trees given have survived and are growing at the expected rate.